Moving into a new home comes with great responsibility. As a new homeowner, some of these things come with experience. Here are a few basic plumbing tips to get you started!
1. Have your water heater inspected annually by a licensed plumber, like
GreenTeam
Plumbing! Your water may feel hot, but that doesn't mean problems aren't lurking behind the scenes. To avoid potential health issues and hardware failure, don't skip that annual water heater check-up!
2. Call
GreenTeam
to have your tap water tested at least once a year. Harmful bacteria and chemicals can sneak their way in to your water supply, so this is one yearly test you won't want to miss.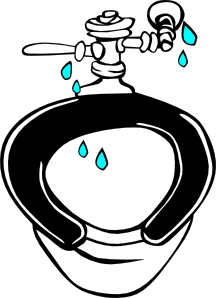 3. If you notice puddles forming around your toilet, check for leaks. Ignoring them can lead to severe damage and can cost you more money the longer you put off getting it fixed. Call
GreenTeam
the moment you suspect a leak!
4. If a severe, uncontrollable leak occurs anywhere in your house, turning of the water main should be the first action you take. Make sure you know where it is located so you don't find yourself under wate in the event of an emergency. Calling
GreenTeam
should be your second step in resolving the issue!
5. A strong shower head can make or break your shower experience, but remember that too much pressure can wear down your shower fixtures. Call
GreenTeam
to have your water pressure checked every few months. The recommended pressure level is between 60 and 180 PSI.
Remember, for these and all other plumbing issues you experience, call the experts at
GreenTeam
Plumbing to save the day!
Source: Home ESP